This time last week I was sitting outside a little pub in Westminster, London, enjoying a pint of good British bitter. It was a sunny evening and I was surrounded by a crowd of locals who had taken off their suit jackets and even rolled up their sleeves to enjoy the unseasonable heat. Not me. I was frozen. I had to keep my hands in my windbreaker pockets and had a hard time not shivering and stopping my teeth from chattering. I had planned to spend a week exploring the city, but an hour later I was in my hotel room searching online for the very next flight back to South East Asia. Thus I arrived in Phnom Penh, Cambodia, the following evening. Walking out of the modern air-conditioned airport was pure joy. The air was hot and humid, it smelt of rotting jungle vegetation and coconuts and the muddy waters of the Mekong River, along with less than subtle overtones of exhaust fumes… I was home!

Let me add here, for those of you who may be reading this and don't know me well, that I know Phnom Penh like the back of my hand. Indeed, much better, as I've never spent much time studying the back of my hand. This sprawling, booming, chaotic and unique city is one of my favorite places in the world. So here I was, and while I was eager to return to Ho Chi Minh City (Saigon) and my wife, I have to admit to being happy and a little bit excited to be back in Phnom Penh. Things weren't perfect, however. I hadn't been able to get a room at my favorite guesthouse right over the road from the Kings palace, and far worse, I'd arrived in the middle of the rainy season. For a photographer this is a big thing in South East Asia. It can rain in the morning or the afternoon, at dawn or at sunset. It can pour down for an hour, for a whole day or even a whole week. There's no guarantee that you can even take your camera out of your bag, no matter how long you are here… and I only had two days!
So the question was; what to photograph?  Since this was my first trip here with my new Fujifilm X-T3 I considered reshooting the standard tourist sites (which sell well) such as the Royal Palace, the Art Museum, S21 and so on. On that first night, however, on the way to dinner I saw that the Royal Palace was covered in scaffolding and bright blue netting. Scrap that idea. No problem. Let's do something different. Let's do the opposite, I decided, after a truly delicious fish amok (Google it!) and more than a few beers at my favorite watering hole; Harry's Bar on the riverfront. I would try, weather allowing, photographing a variety of locations around the city that most tourists never get to see – not because they can't, but because they simply aren't advertised. This is in reality, the difficulty of trying to photograph Phnom Penh. Wherever you are, whether you head North, South, East or West there is an incredible plethora of photographic opportunities; markets, people, pagodas, ancient ruins, stunning new buildings, landscapes, streets, food… anything and almost everything. OK. That was sorted; the difficult thing was deciding where to go and where not to go. The only thing remaining was to wait and see when the monsoon would permit me to photograph.
Well, I'm back at Harry's enjoying a cold beer and typing these words. Tomorrow morning I fly home. Unfortunately, however, I'm convinced the Khmer Gods hate me. It's rained a few times each day, but not for long. Not long enough to keep me indoors or prevent me from exploring and taking my camera out. I haven't had much luck though. The clouds have hidden the sun for all but an hour or two… even when there has been only one small cloud in the sky it's almost always carefully and knowingly positioned itself between me and whatever I've wanted photograph. No direct light. No shadows. No colour. Not that I can really blame Cambodia. Everyone, but for the bus loads of ignorant tourists, knows that that it's daft to visit at this time of year. Still, I'm not really complaining. I've had two great days, seen some great sights that most people will never visit, enjoyed some fantastic Khmer food and tomorrow night I'll be home with my wife again. What more could I want?
The photographs that follow this short blog will never win any Travel Photographer of the Year awards, but they do give a little idea of a few of the photographic opportunities that await you here in Phnom Penh – and all in only a few hours at the height of the rainy season… I hope you enjoy them… and if you're ever tempted to visit, please feel free to contact me (using the About page) for any locations or information you might need. Kugara zvakanaka!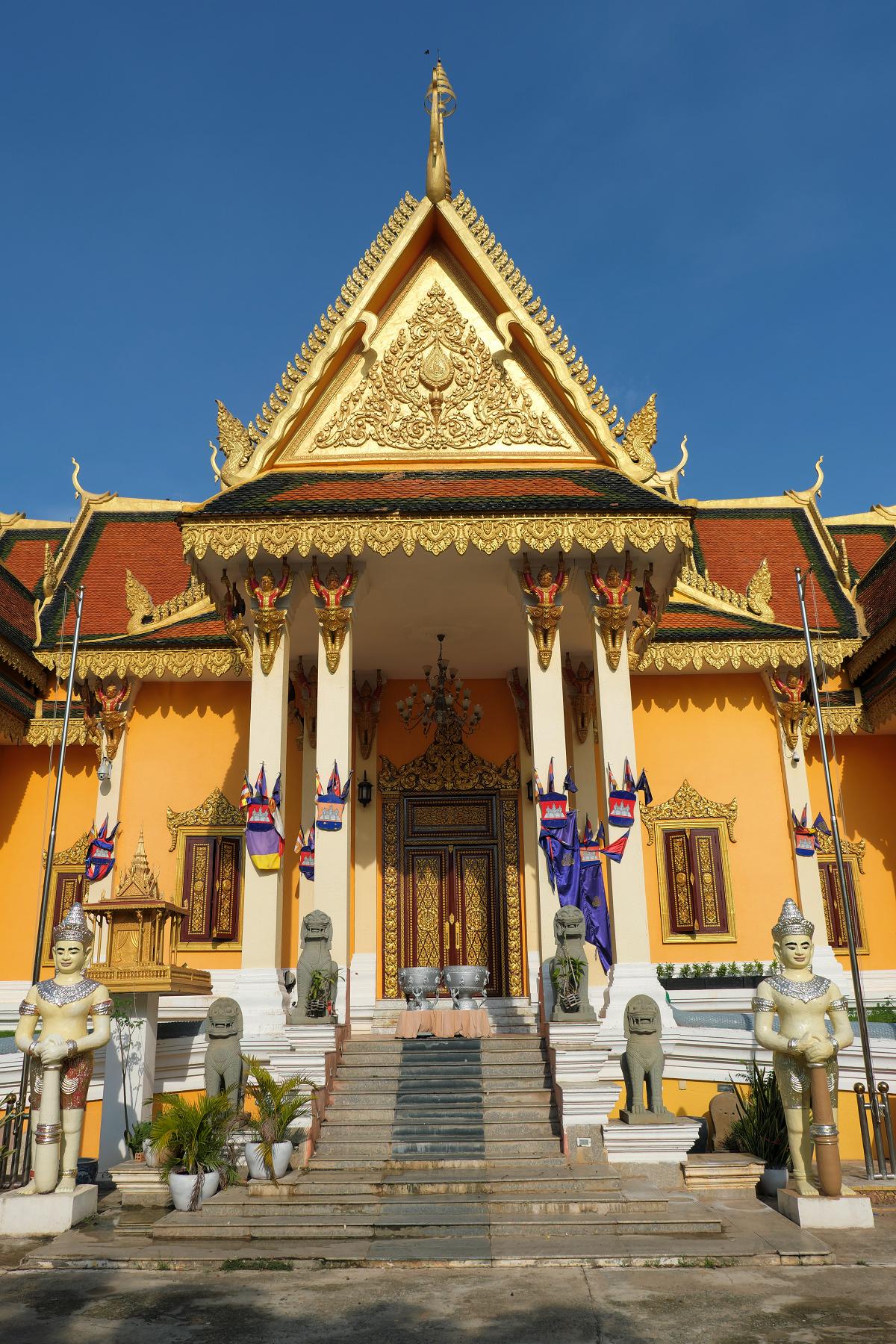 The main entrance to Moni Brosithvong pagoda nearSangkat Preaek Pnov in the Northern Suburbs of Phnom Penh.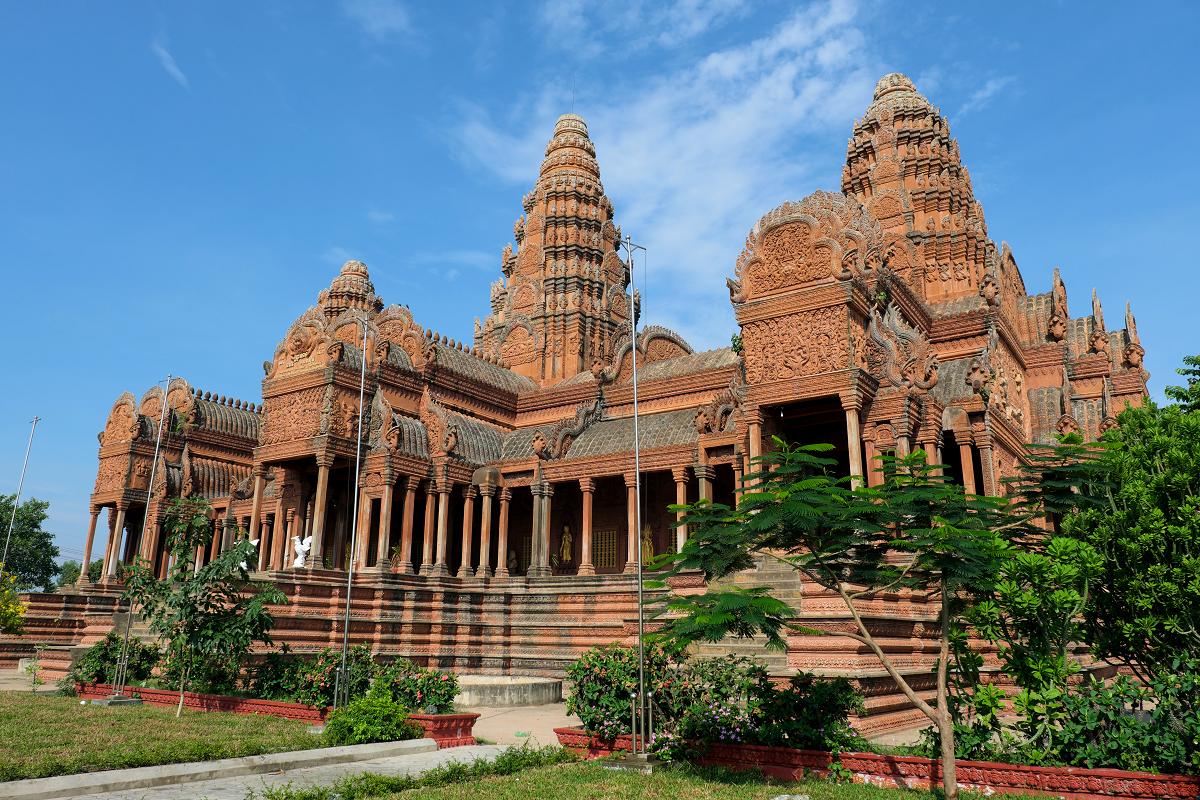 A contemporary Angkor style temple near Svay Odom.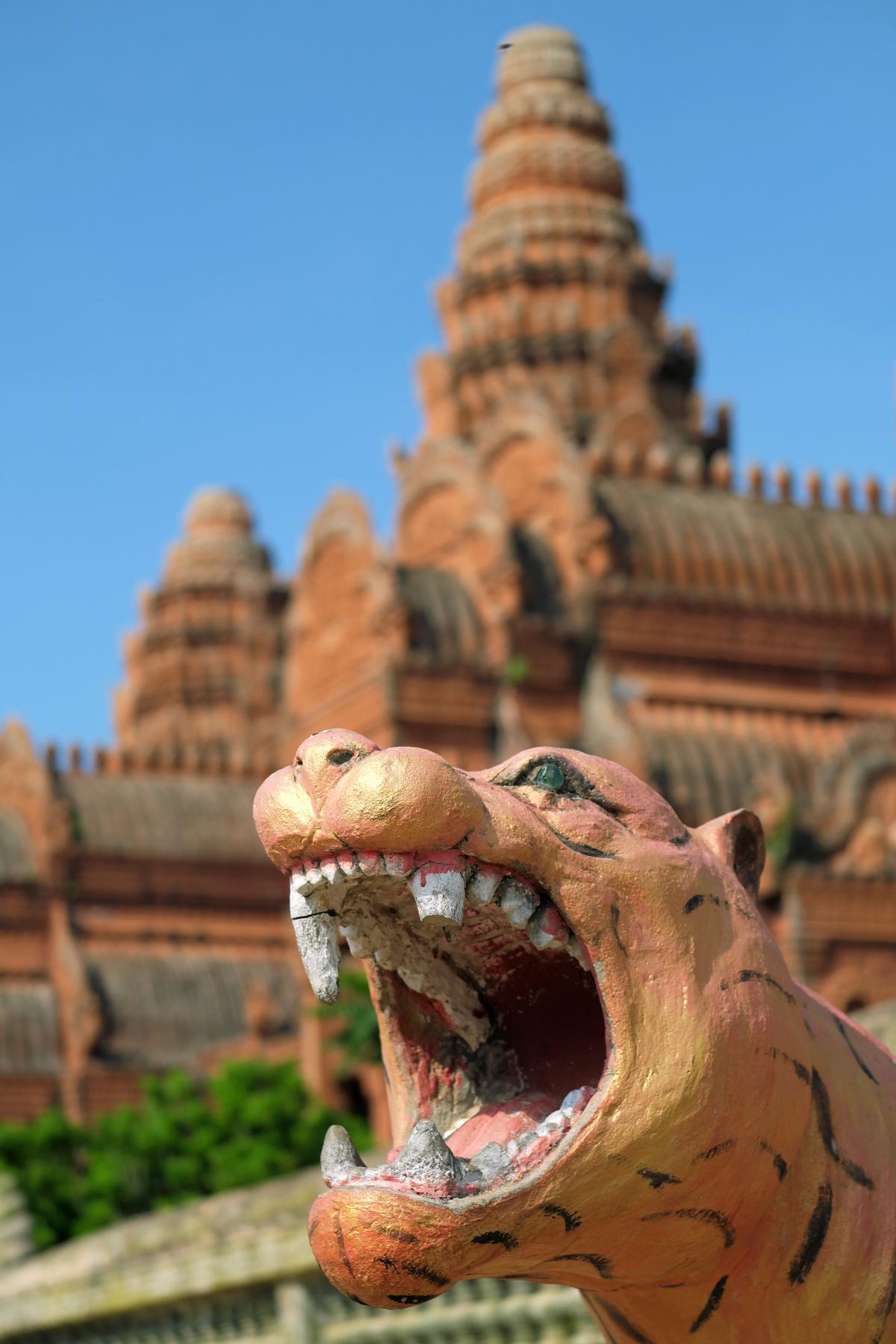 Tiger at the Gate. A temple guardian at Svay Odom.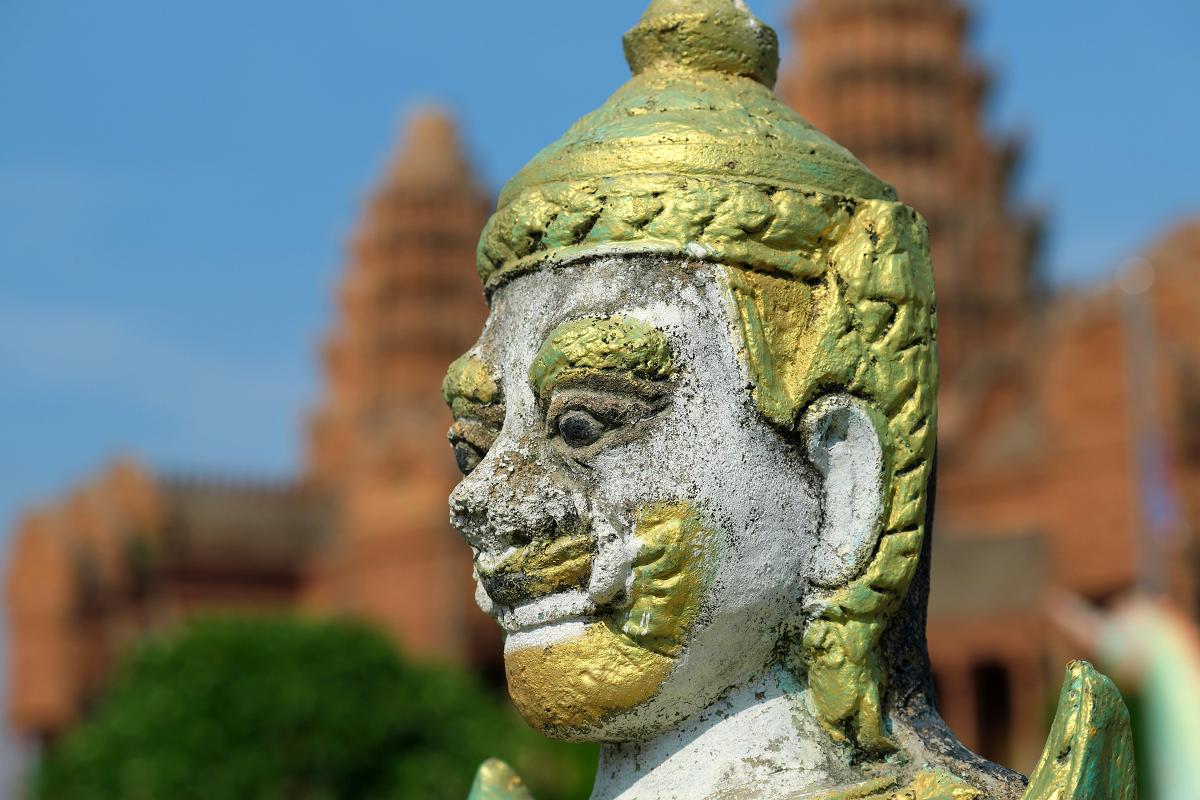 Guarding his Gods. At Svay Odom.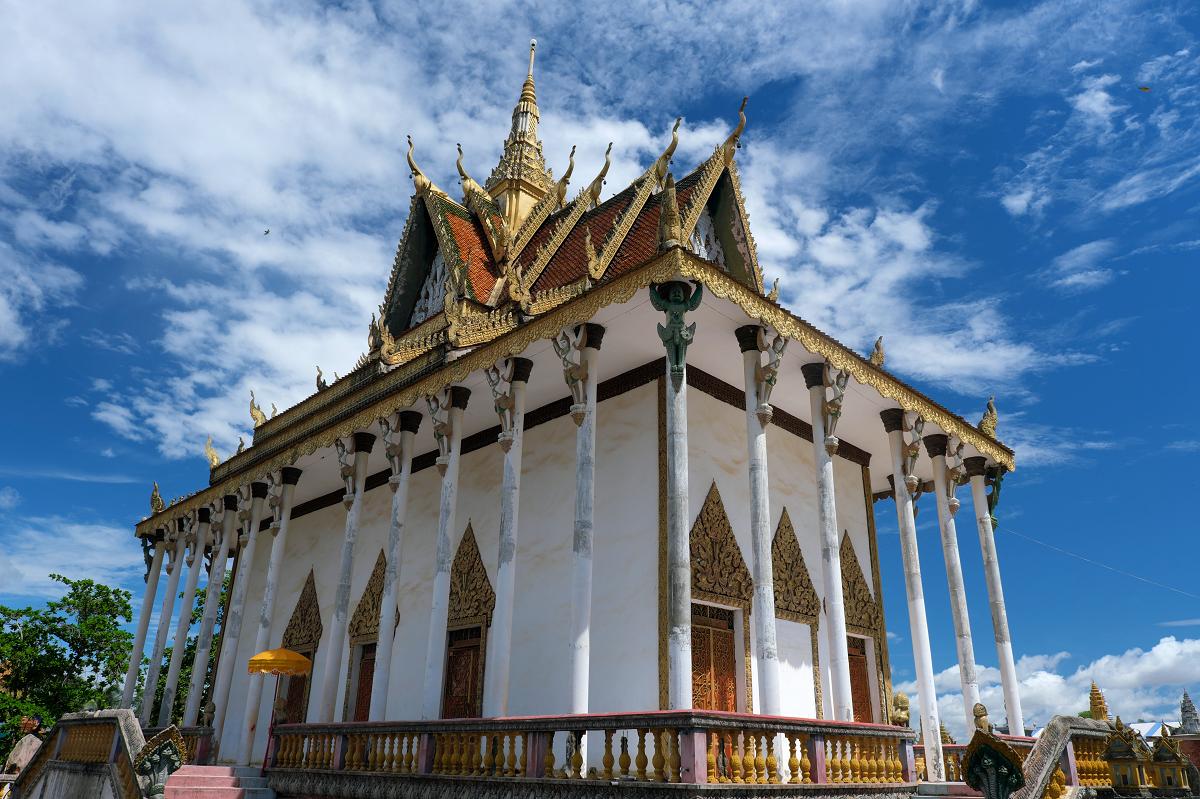 Rraksmay Sophonaram Buddhist pagoda near Krasang Village in the Southern Suburbs of Phnom Penh.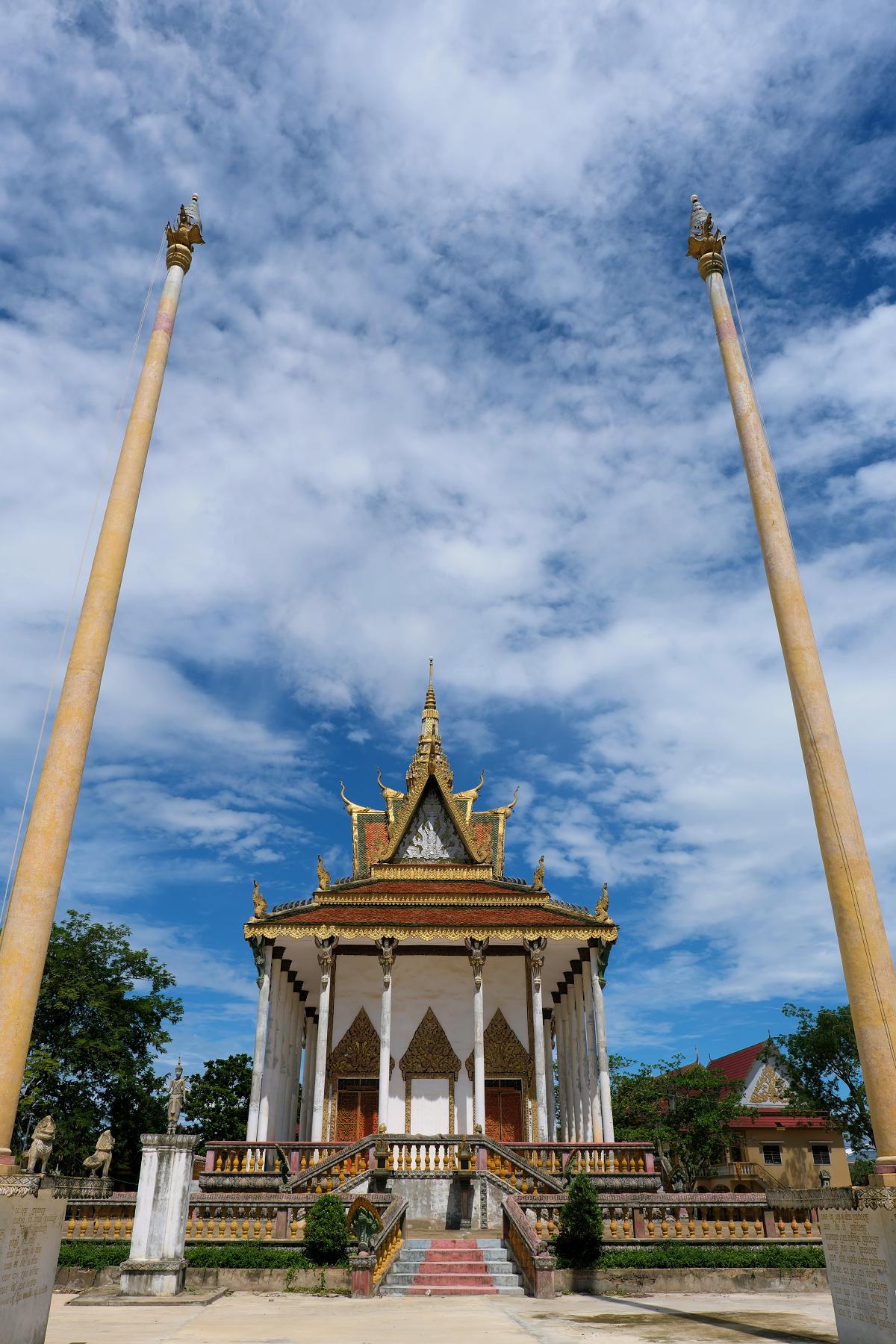 Raksmay Sophonaram Buddhist pagoda from the front showing the two (very tall) flag poles.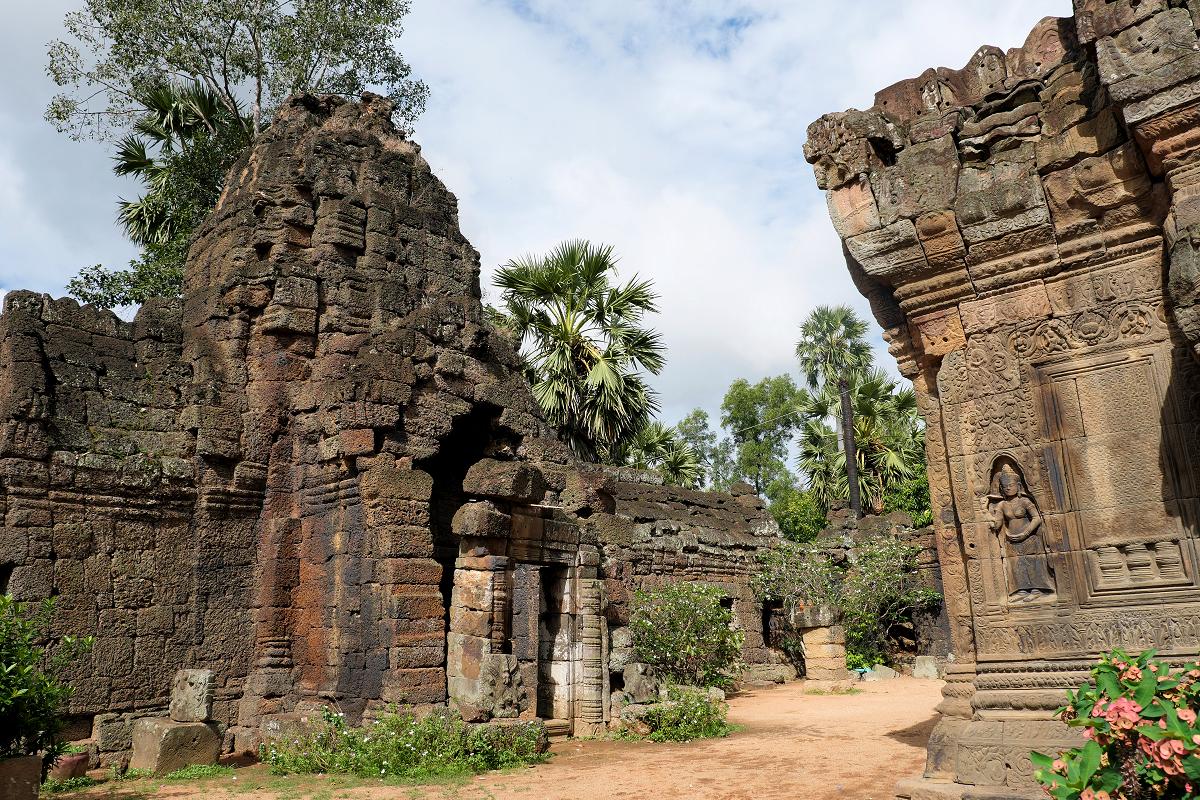 Entrance to the 12th century Angkor period temple at Tonle Bati - which is still in use today.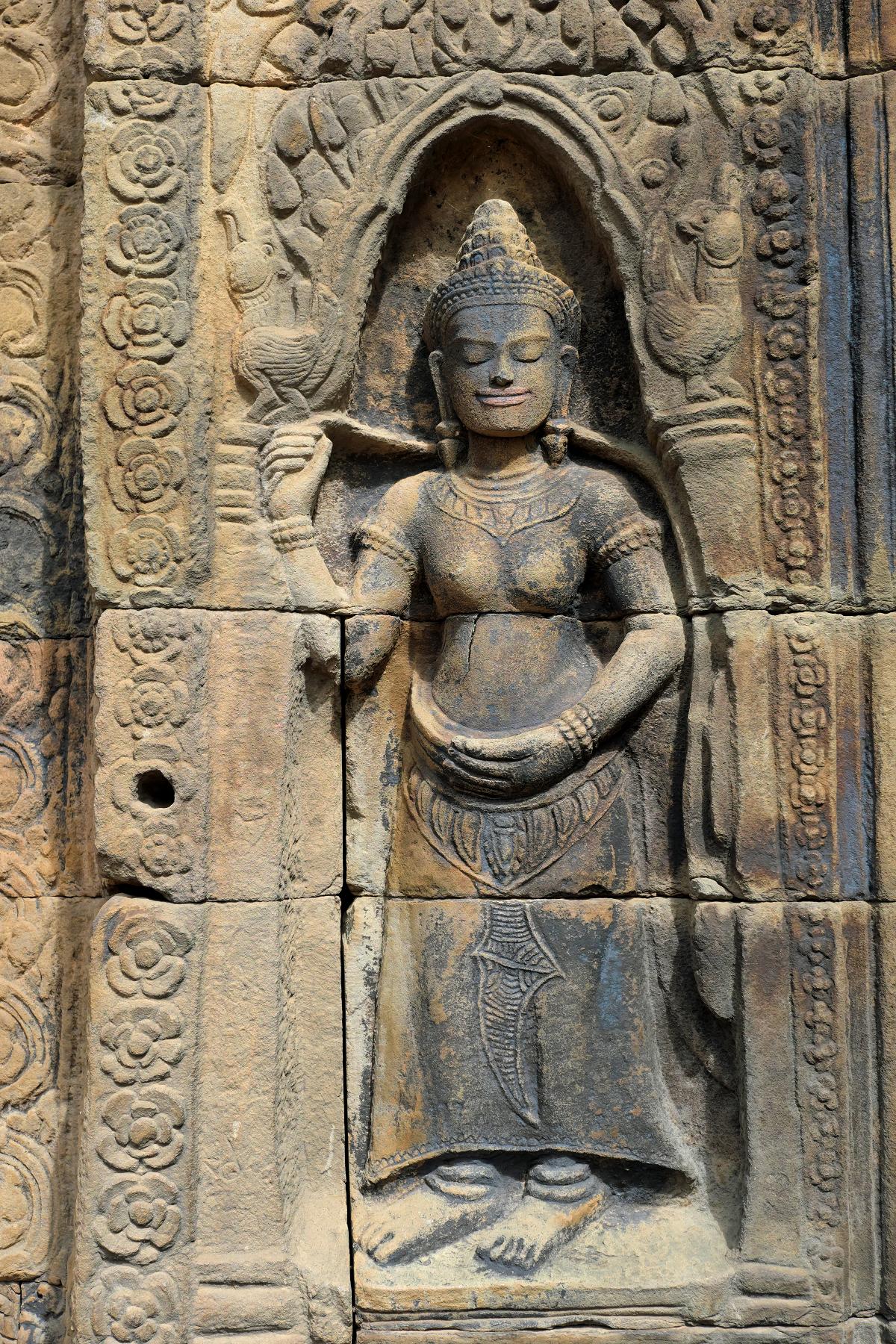 Detail from the temple at Tonle Bati.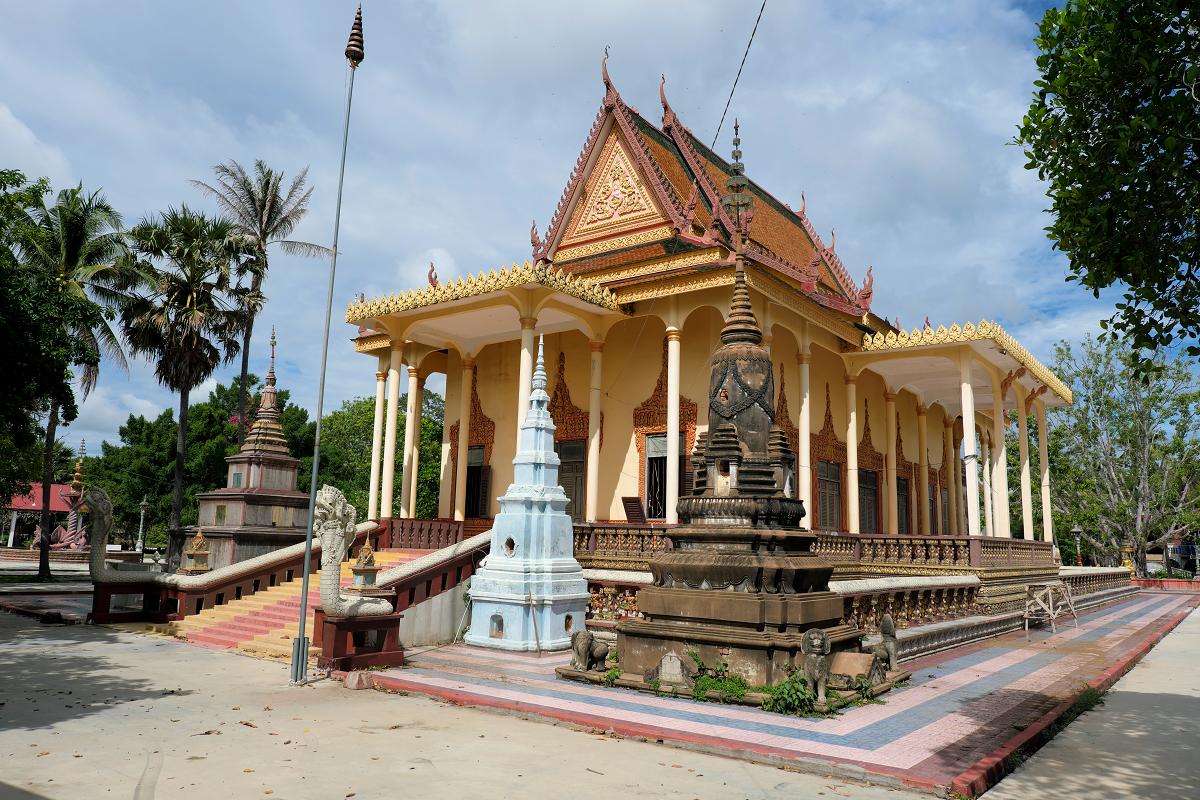 The modern Buddhist pagoda at Tonle Bati, a short tuk-tuk ride from the city centre. The pyramid-like structures set around the building are the tombs of monks.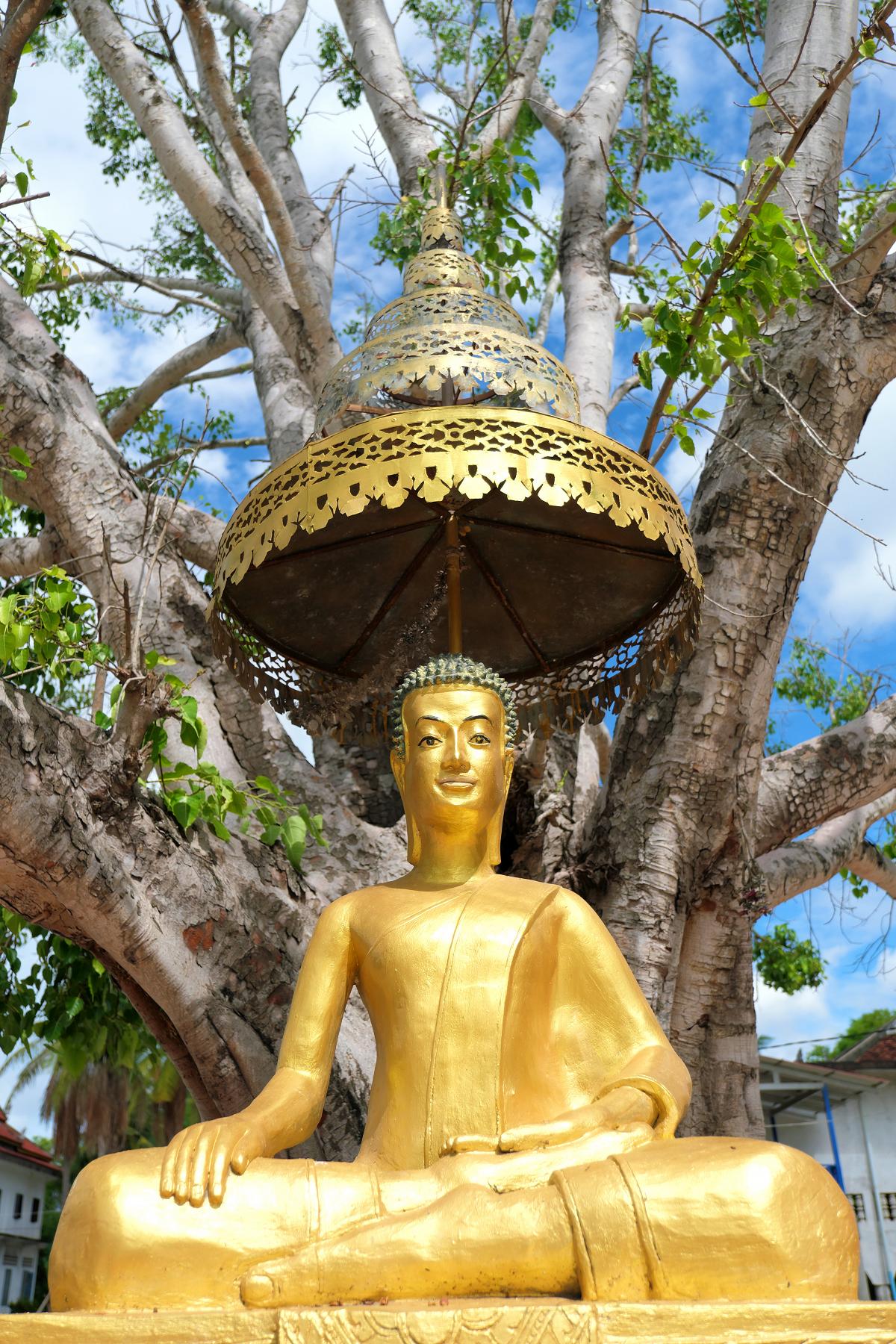 Buddha sits under a tree in the garden of the pagoda at Tonle Bati.