Fishing boats in the dawn light at Van Gia on the southern coast of Vietnam.
Lak Lake lies below me and to the east the sky is rapidly brightening. A beautiful sky, soft with warm light reflects on the water. Some fishermen in their dugout canoes are making their way across the lake. It's a lovely sight, but I'm a little too high up the side of a hill to create a composition I'd prefer. Today is my last sunrise here. It's time to continue my meandering trip to the coast. The plan is that today, along with my friend Duong, I will ride west into an area I haven't visited before. He knows a number of Ede ethnic minority villages around here and wants to introduce me to them. I'm keen. Then we will turn north and visit some waterfalls before overnighting in the provincial capital, Buon Ma Thuot.
We set off after a good breakfast. The road is good and with the exception of a few suicidal chickens there is no traffic. The rice fields are emerald green, contrasting with the dark greens of the forested hills and the sky is a deep blue with a light scattering of white clouds. It's a perfect day to be on the road with nothing to do except explore and hopefully make a few photographs. It doesn't last. We turn off the tarmac onto a dirt track which winds up the side of a hill. The bright red soil around here is the product of countless eons of erosion of volcanic rock. It's nutrient rich and great for the local farmers. It's not so good for motorbikes. Within a few meters the front wheel of Duong's bike locks up, held fast by thick mud. There's nothing else for it, we head a little way into the jungle and break off a few small branches with which to gouge out the mud. A few minutes later we're on the move again, but covered in almost as much mud as the bikes. We make it almost to the top of the hill before were forced to stop again and then it's out with the sticks once more and we repeat the whole process.
The first village we visit is a bit of a disappointment. The people are wonderful and very welcoming to some strange westerner they've never met before. The problem is that they, like most others, have benefited from Vietnam's rapid economic growth. They have understandably replaced their drafty and leaky traditional wooden homes with nice new brick built ones. No one can begrudge them their improved living conditions, I certainly don't, but it doesn't make for a good photograph. With a final wave goodbye, Duong and I continue down the track. It's the same story at the next two villages. It doesn't matter. The countryside is beautiful around here and I'm enjoying myself. By late morning we have almost reached dray sap, one of a series of impressive waterfalls on the Serapok River. I know that this isn't the best time of year to view the falls, but with all the recent rain maybe there's more water than is usual. It turns out there isn't. I find one composition I like; a view of the falls with a nice rocky river in the foreground to add interest and a leading line. The only thing is that to get this photograph I have to position myself on a rickety old suspension bridge which is swaying in the breeze. No neutral density filters this time. No long exposure and no great photograph. Oh well, onwards to Buon Ma Thuot.
Our plan had been that when we reached the city Duong would return to Da Lat and that I would continue alone. The thing is that we spent longer at Lak Lake than intended and I had told my wife that I would be home… today! A quick phone call sorted that out. She has learnt through experience never to believe any times I provide when I'm on the road. My record to date is arriving home about two weeks late. That's not bad. Before I was married I never even used to bother making a schedule. My friends were used to me disappearing for three months at a time. Anyway, back to business. It's getting late and I'm hungry. Eating well, when you're on the road, is important. It can be quite physically draining and meals are often missed due to very early starts or the long distances that need to be covered. Luckily eating well in Vietnam is not only cheap and easy, it's an absolute pleasure. A delicious dinner washed down with a few cold beers and I'm ready for anything.
It's almost time for dinner again. Tonight, however, I'm in Ninh Hoa. I arrived here after a long, slow and pretty uncomfortable ride on a local bus. The driver was obviously of the belief that as long as you used the horn it wasn't necessary to touch the brake pedal. Fortunately the engine had not been serviced since the liberation of Saigon in 1975 and so we weren't able to pick up much speed, except for the downhill stretches, which were terrifying. Nevertheless, I had arrived safe and sound with nothing more to show for the experience than a few more grey hairs. I've arranged with the guest house where I'm staying to rent a scooter in the morning, so now I walk into town to find a food stall I know well from previous visits. They serve a stunning fish broth and noodle soup with five different kinds of fish balls, along with a liberal sprinkling of fresh herbs and green chilies. It's one of my favorites and I have two large bowls. Delicious! Tomorrow is intended to be an easy day. Ride a short distance up the coast to a little village called Van Gia and then wait until I can get a nice cloudy sunrise over the bay. Simple, as long as the weather cooperates.
As usual, it's dark as I leave Ninh Hoa. It only takes half an hour or so to reach the beach I'm headed for and there is no traffic on Highway One. This is a good thing as this road with its endless stream of speeding trucks is one of the few things in my life that truly terrifies me. I arrive without mishap and leave my bike at an early morning coffee stall which serves the early-rising fishermen. The sky is turning a deep blue to the east and I can just make out the shape of Diep Son Island in the dim distance. I can't believe my luck. There's a heavy blanket of cloud stretching across the horizon. This is exactly what I wanted. Now I just have to hope the sun breaks through. I set up my tripod and camera. One test shot and then it's just a matter of waiting. That's the story of my life. Hurry up and wait. It's something I'm well used to and it doesn't bother me. After all, that's really what the job is: choosing the right spot and then waiting for nature to do the rest. My timing is perfect and I don't have to wait long. Today nature decides to favor me. A bright yellow sun shines down on the sea. Four silhouetted fishing boats are perfectly positioned in the now golden water of the bay. The clouds are still dark and brooding. I couldn't have asked for more. It's not often that everything comes together on the very first attempt, but this morning it has. The last twenty minutes has made this whole trip worthwhile. I love my job. Kugara zvakanaka!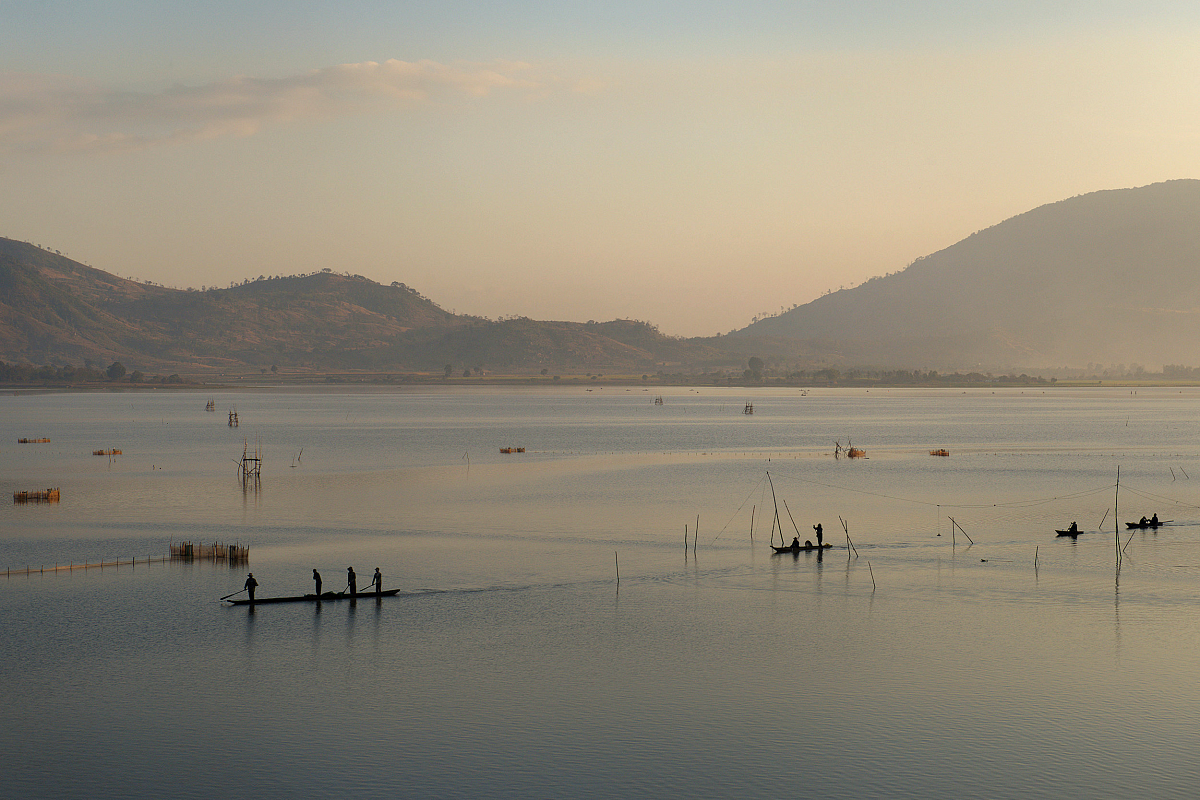 Dawn at Lak Lake in the Southern highlands of Vietnam.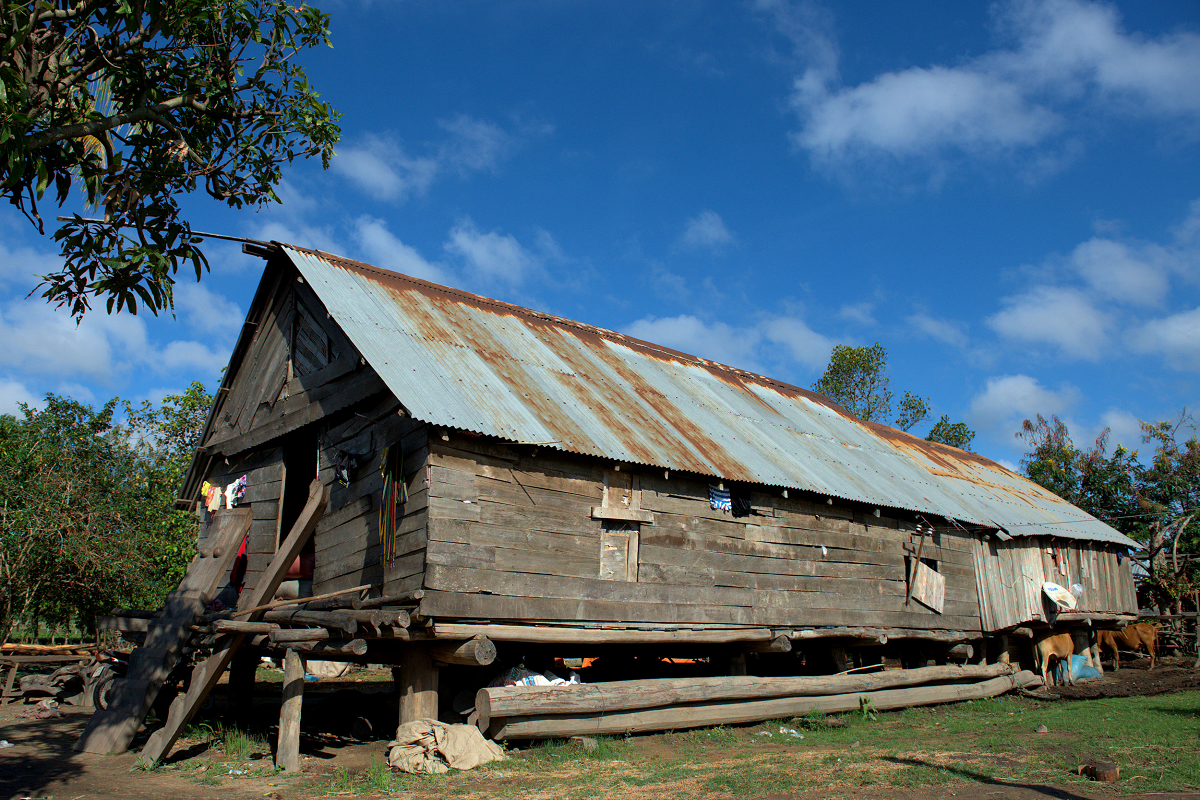 A longhouse of the Ede ethnic minority group in the southern highlands of Vietnam.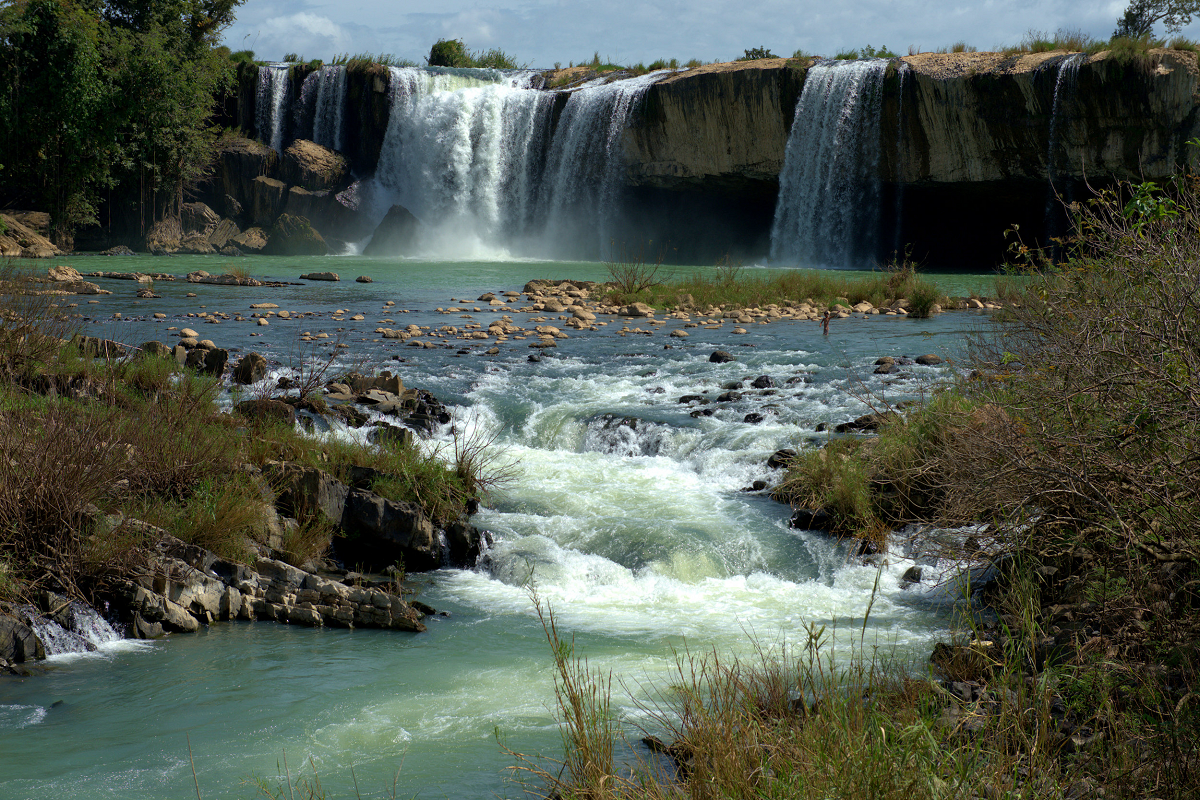 A waterfall in the southern highlands of Vietnam.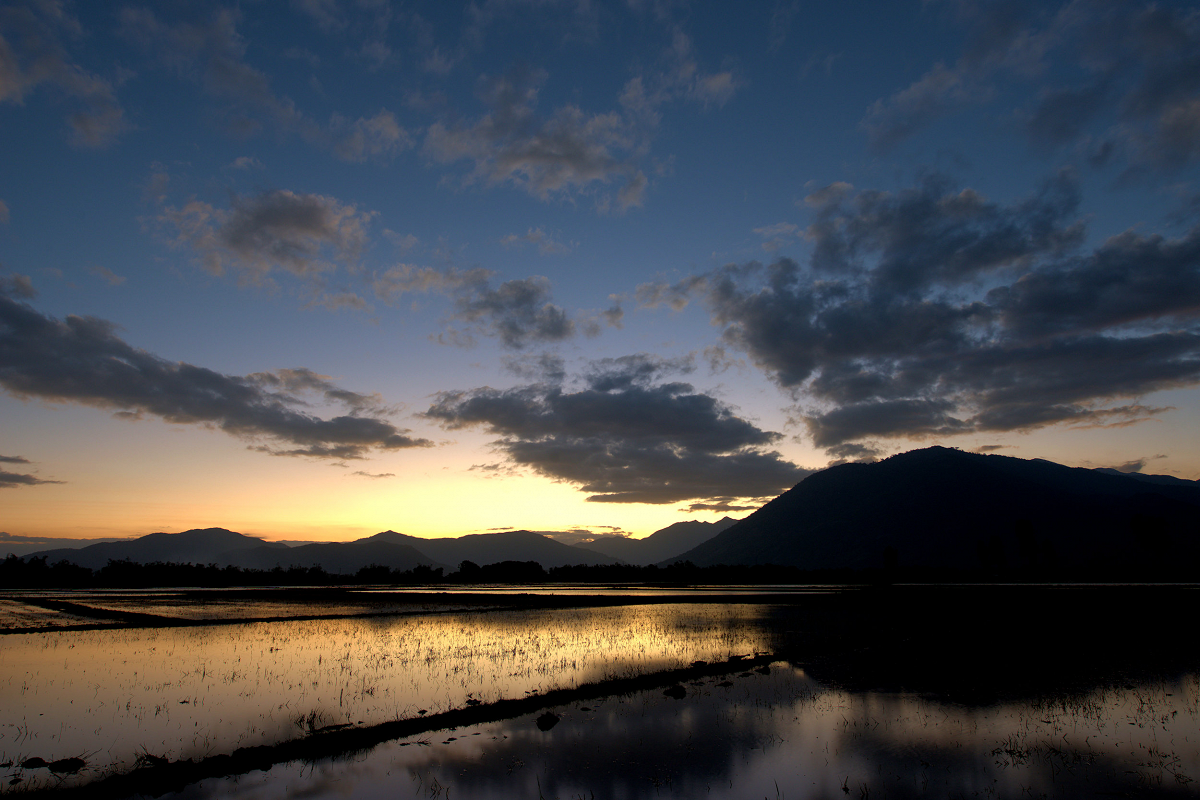 Dusk over flooded rice paddies near Van Gia on the southern coast of Vietnam.